V shape AAO on substrate Product description
A new type of AAO product (V-shape AAO) is developed by Topmembranes Technology。 Compared to other anodic alumina membranes products, this profile of type of AAO is precisely tailored by the synergistic control of anodizing time, etching time and cyclic times, resulting in a unique structure for a wide range of applications。
For more applications of V-shape AAO, please refer to: Adv。 Mater。 2014, 26, 2805;ACS Nano, 2015, 9, 10287;Adv。 Funct。 Mater。 2017, 27, 1604720;Nanoscale Research Letters 2013, 8,268;J。 Phys。 Chem。 C 2017, 121, 9757; Nano Energy, 2016, 22, 539; ACS Nano 2017, 11, 5113。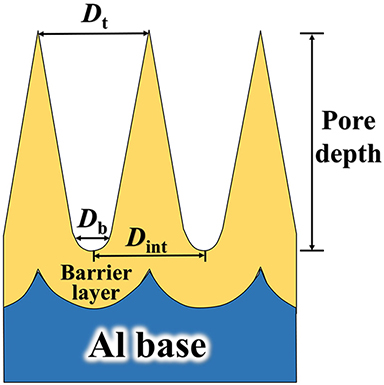 Figure 1. Schematic of V-shape AAO product. Dint is the interpore distance,Dt is the diameter on the top surface and Db is the diameter at bottom.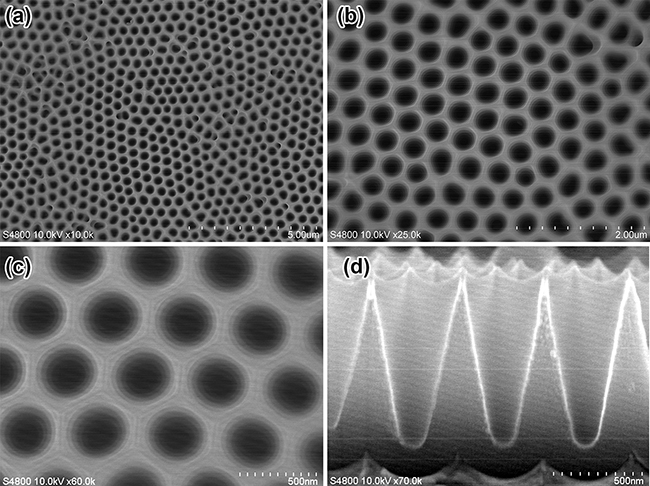 Figure 2。 The SEM images of V shape AAO。 (a)-(c) are different magnification of top view, and (d) is the cross section profile。
V shape AAO template is a special AAO template with taper-nanopore or inverse-nanocone, which is similar with AAO on aluminum substrate. The schematic is shown in Figure 1. From the cross-section SEM images, we can clearly tell the profile is an inverse-core or V shape, with larger pore diameter at the top gradually decreasing into smaller diameter at the bottom. Like AAO on Al substrate, there is a barrier layer at the bottom followed by the non-anodized aluminum substrate.
Currently, Topmembranes Technology produced 3 types of V-shape AAO templates.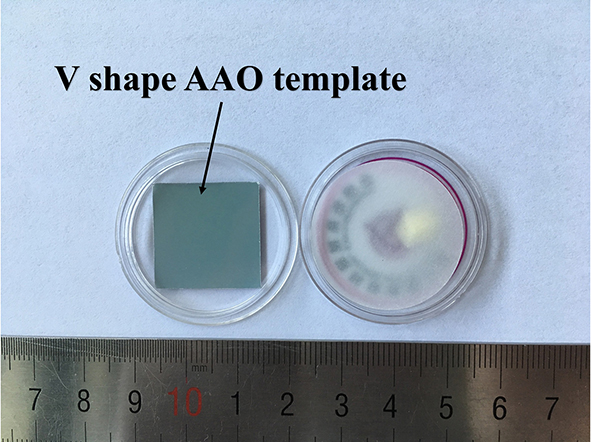 Figure 3. The photos of V-shape template product
Figure 4. V-shape template in the package
V-shape AAO template has a highly efficient porous structure on the front surface. The front surface is facing to the logo side, as shown in Figure 4. Such AAO template has support structure on the bottom, therefore it is very strong and can be bent slightly. Ultrasound cleaning is also ok (a few minutes). Please do avoid touching the surface with bare hand.
Product No。

Interpore

distance

Pore diameter at the top

Pore diameter at the bottom

Pore depth

Size

VS125-040-250

125nm

125nm

40nm

250nm

20*20mm

VS450-100-400

450nm

450nm

100nm

400nm

20*20mm

VS450-100-900

450nm

450nm

100nm

900nm

20*20mm

VS450-100-1500

450nm

450nm

100nm

1500nm

20*20mm